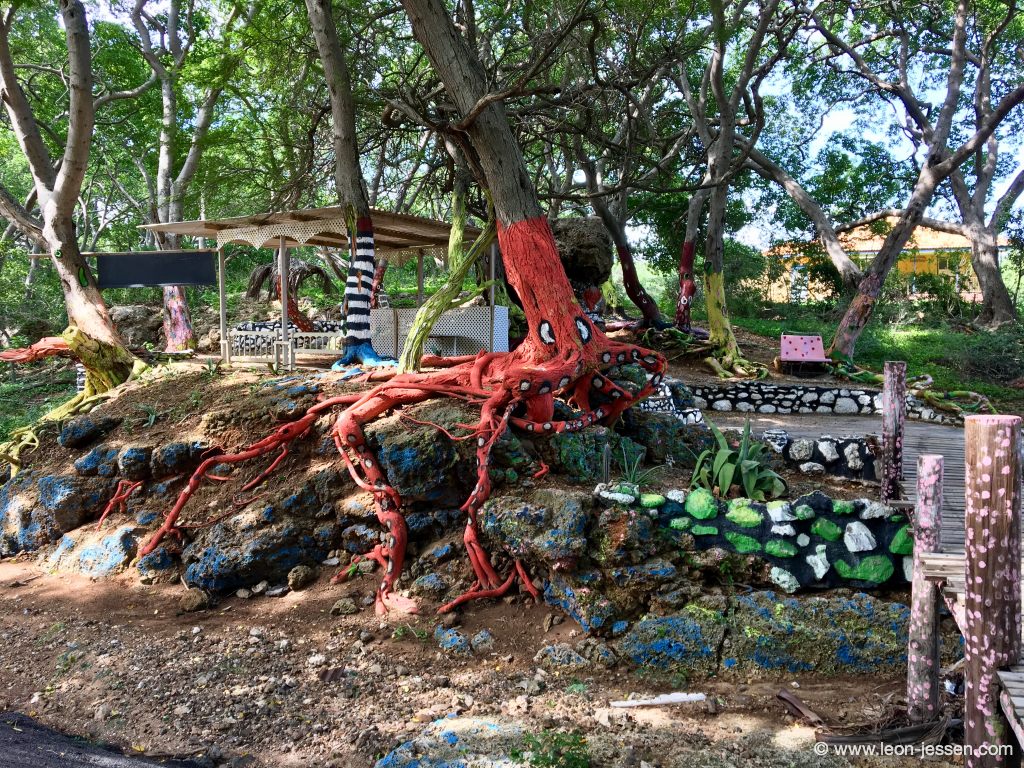 Festival, Landhuis & Synagogue
Jewish Synagogue
Later we went to the center of Willemstad and visited the Mikvé Israel-Emanuel Synagogue in Punda. Off corse I had to wear a Kippah as long I was inside the Synagogue. It was really beautiful inside because its not just a normal Synagogue, it's very special because of the floor, its completely covered with sand and that makes it very special. After visiting this and the museum we went back home because it was raining to much, by the way in case someone ever get to the Synagogue and the museum check out the visitors book and search for my name. So the rest of the day was just chilling, sitting home doing nothing.
Summer fall festival 2016
On Saturday we were supposed to go to the summer fall festival but we struggled about that because it was already raining like 48 hours but somehow the rain stoped exactly from 19:00 till 03:00 and that was the time when the concert was so that was perfect. On the festival I saw artist like Yo Gott, Rick Ross, Nicky Minaj, Jeremih, Meekmill, French Montana, Fat Joe and August Alsina. It was really cool and I really enjoyed it because I heard some of my favorite song performed from some of my favorite artists so that was really awesome.
Landhuis Knip
On Sunday we tried to visit the Landhuis Knip but it was closed do we decided to go to the Big Knip beach, the beach and the sea were perfect really enjoyed that. On Monday I stayed home because it was raining the hole day non stop. Tuesday morning we tried again to visit the Landhuis Knip which was finally open so we went inside, the entrance costs are 7NAF per person and you can see some very interesting things from the 18th century describing the history of Curaçao. After that we had lunch in the Landhuis Dokterstuin and I really suggest to visit this place.
a bit sick...
In the evening of that day I was a bit sick, not feeling that well and also having almost the hole week headache was not that nice. I think that it has to do with the annoying smell of the factory in Willemstad, anyway Wednesday I stayed again home trying to get rid of the headache.Today was a beautiful hot day and we drove around in Willemstad and in the evening we had a perfect dinner in the Baoase resort. Tomorrow we will visit small curaçao and go to party after that i will get ready for my trip to Hong Kong which will start on Sunday.