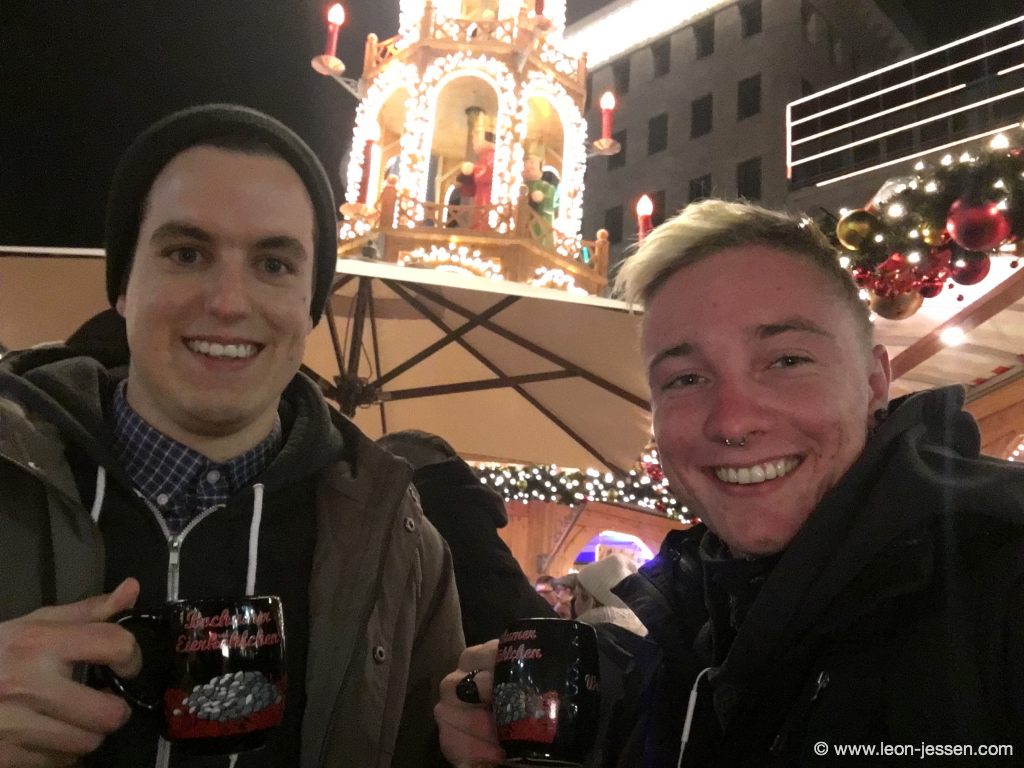 Party & Weihnachtsmarkt
Klein Curacao
Klein Curacao is a small island just next to Curaçao, the trip to get there is about 1 hour and 30 minutes and the trip is very Taff as well because of the wavy sea but it is really worth it. On the island is nothing just one building, the beach is just perfect, when you are at the beach you really think that you are in a movie, white sand and torques sea, really enjoyed that day. Also the party in the evening was really cool because on the one side there was a huge fireplace where you could sit and on the other side o the beach there was a stage with music and there you coulda dance so that was pretty awesome. On Saturday I packed all my staff, I got for the last time food from the gorgeous lady in Willemstad, I went to Paloeloe restaurant and visited for the last time Marijke, also got a picture with here and in the evening I had a last cocktail in the beach bar in Piscadera.
Traveling to Germany
Sunday was the day of travelling. So I got the last stuff together and just when i was about to go to the airport I checked the arriving time of the plain in the internet and realised that I had a delay of 3 hours so I was sitting at the airport and I was waiting for the plain to come that was really boring but anyway, now Im sitting in the plain, arriving in 6 hours. My time in the Caribbean was very nice, I enjoyed it a lot, saw some great places, some awesome location and made some perfect pictures. My next stop is HongKong, after a stay of 24 hours in Germany I will travel to HongKong and hopefully have an awesome time. Arriving in Germany a good friend of mine was waiting for me and picked me up at the central train station in Bochum. I did some stuff I had to do before my long trip start and in the evening we went o the Weihnachtsmarkt of Bochum and we had some Glühwein. Tomorrow my trip to Hong Kong starts and I am really excited.