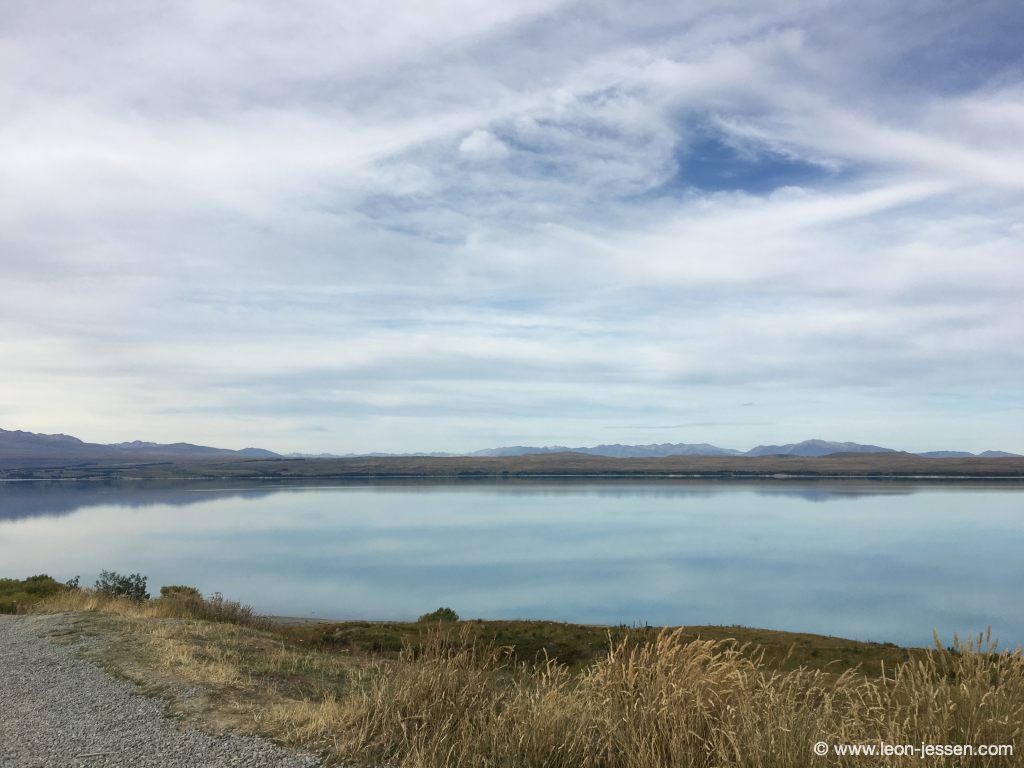 Starting The Road Trip
Mount Cook
We went all the way to Timaru which is a beautiful city with nice parks and e nice beach but unfortunately everything was closed because it was Christmas. Afterwards we went all the way to the mountains passing some amazing view points and this beautiful place called Lake Pukaki. We spend the night on a camping place close to a small village called Twizel which is like the town all campers stop to buy food to do their laundry also it is the biggest town close to Mount Cook on the East side of the Mountain. On Monday we decided to have a look at the Mount Cook, all the time we where driving by side of the Mountain and we could all the time see the snow which it had on the top. Starting our way from Twizel it took us about one hour and a half to get to the Mount Cook Village. Starting from there we walked all the way up to the Kea Viewpoint which is really beautiful and just opposed of the snow and between us and the top of the mountain there was a river and we had an awesome view, so quite and peaceful up there, it really made me feel happy. We also spend some time at an airport close to the mountain thinking of wether to book a flight or not. The flight would take about 35 minutes and the plain would land on the snow of the mountains, then we would have a walk on the mountain and back down again. Unfortunately it was way too expensive to we didn't althoughh I would really enjoyed that trip.
Cooking
After coming back from the Mountain we needed to buy some food but unfortunately the shop was closed because it was boxing day and it seem like a reason for shops to close earlier. Anyways we cached an open store, bough a lot of stuff and in the evening we went to a camping place close to a town called Omarama. We made some pasta with sauce, which by the way was the food I did enjoy the most till now as it was made by us, and tried to get rid of the terrible and annoying small flies which are just everywhere.
Day 3
Right now I am sitting in the laundry waiting for the dryer to do his job while Niko is washing the dishes. Today we will head towards the coast again, try to get closer to the south part of this country so after we have everything we will leave Twizel and we will see what we are going to do.