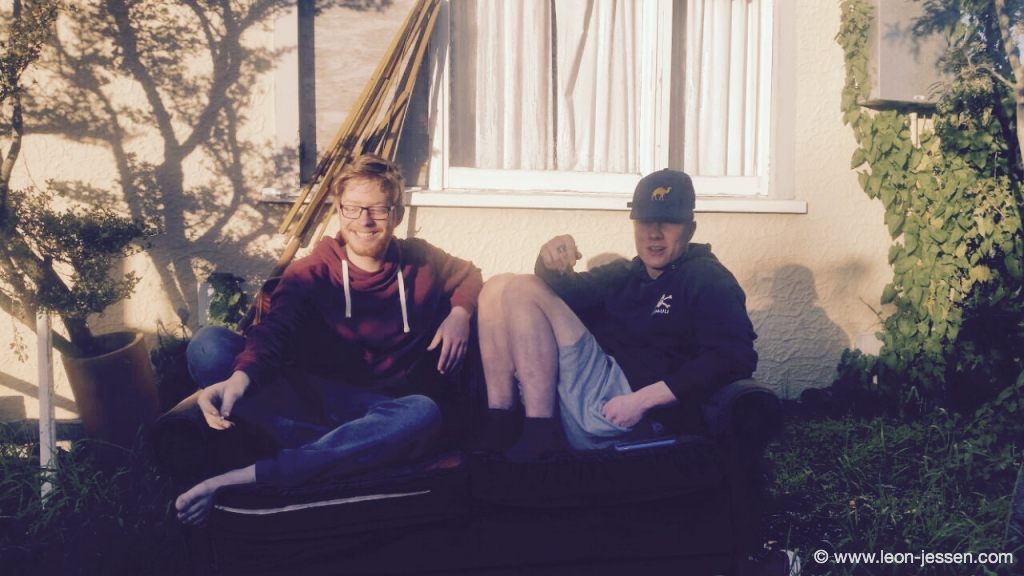 Start Of Second Roadtrip
I had a great time in the blue house with a lot of parties and fun but also a lot of work. Just a couple of days after my last post I started working for an agency here in Christchurch. So what you basically do is just go there register, wait for a job and they just call you and thats all, so its a pretty easy way to work, especially for us travellers.
In total I had five different jobs and three out of five where labouring jobs on big construction sites. My first day was on a big site and thats where I meet Arthur from France. I invited him with his travel mate Thomas to have a beer at the blue house after work, they liked the house so next day they moved in and four months later I was still living in the same house with Arthur and Thomas although its a different house.
After the blue house we moved to a different one because it was cheaper and because the house and the people were much cooler over there.
We did a lot of parties in the last couple of months within the Christchurch Holi Festival, lots of Drum&Bass; and Trance parties in different clubs in the city centre, but to be honest the craziest parties were in the new house because these people are just insane, just amazing.
It was a great time in Christchurch but I am also looking forward to travel again. We drove all the way from Christchurch to a free camping ground between Blenheim and Picton, where we are staying since a couple of days and tomorrow Tuesday 27 June 2017, if everything goes like planed we will be sitting on the ferry from Picton to Wellingtons by 2 p.m.